This was false advertisement. They were presenting a lie that had to be exposed for the good of the church. The lie? That as circumcised and keepers of the ceremonial laws, they were righteous. Their point? In order to be righteous like them, they, the Gentile converts, must be circumcised and keep the laws of Moses.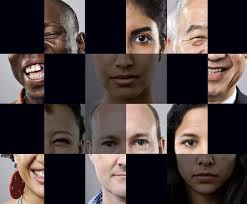 That lie – salvation by works – had the potential to neutralize the saving gospel of Jesus Christ. For if a man could attain righteousness by the things he observed, why then would he need faith in a Savior?
For us who look back on this time, we must remember how different things were for the new converts to the church. The doctrinal resources that are at our fingertips did not exist for them. Books about righteousness by faith, sermons, and seminars on faith in Christ, lesson study guides to break down each aspect of growing in grace were unheard of then. And these aggressive men of the circumcision were a force to be reckoned with.
Paul had to address this crisis head-on. He had to burst the illusion that these men had attained righteousness by how they adhered to rules, regulations, and rites. He had to make clear that, although the Jewish past was indeed special, in the eyes of God everyone was the same. Speaking directly to these members, Paul was as direct as possible.
"What then? Are we better than they? Not at all. For we have previously charged both Jews and Greeks that they are all under sin. As it is written: "There is none righteous, no, not one…Therefore by the deeds of the law no flesh will be justified in His sight, for by the law is the knowledge of sin." Romans 3:9-10, 20
I hear Paul saying, don't believe the lie. Don't believe that they have attained sinlessness regardless of how things appear outwardly. No one was better and inherently more righteous than the other. No one had an advantage over the other. Everyone was saved in the same manner – by faith in Jesus Christ. To those who boasted in their favor with God because of their heritage and works, Paul makes clear the error of their claim.
"Where is boasting then? It is excluded. By what law? Of works? No, but by the law of faith. Therefore we conclude that a man is justified by faith apart from the deeds of the law. Or is He the God of the Jews only? Is He not also the God of the Gentiles? Yes, of the Gentiles also, since there is one God who will justify the circumcised by faith and the uncircumcised through faith." Romans 3:27-30
In our previous post, we looked at why circumcision was being urged upon the Gentile converts. This week we'll take a look at one of the reasons why it was appealing.
Spiritual Pride
There are few things more appealing to the unregenerate heart than a sense of superiority. It is a natural outgrowth of selfishness. To desire to be viewed higher than others, whether in secular or religious settings, is contrary to the teachings of Christ. The familiar example of the disciples jostling for position in what they thought to be the soon coming kingdom symbolizes this quest.
"Then a dispute arose among them as to which of them would be greatest. And Jesus, perceiving the thought of their heart, took a little child and set him by Him, and said to them, "Whoever receives this little child in My name receives Me; and whoever receives Me receives Him who sent Me. For he who is least among you all will be great." Luke 9:46-48
Paul spoke to this danger over and over again in his writings to the church.
"For by the grace given to me I say to everyone among you not to think of himself more highly than he ought to think, but to think with sober judgment" Rom. 12:3
And in another letter to the Corinthian church, Paul stated this same truth.
"For we dare not class ourselves or compare ourselves with those who commend themselves. But they, measuring themselves by themselves, and comparing themselves among themselves, are not wise." 2 Corinthians 10:12
Key to the strength of the church is the unity of all believers. It was the focus of Christ's prayer for all believers throughout time.
"I do not pray for these alone, but also for those who will believe in Me through their word; that they all may be one, as You, Father, are in Me, and I in You; that they also may be one in Us, that the world may believe that You sent Me. And the glory which You gave Me I have given them, that they may be one just as We are one." John 17:20-22
A united church, with hearts bound together in love, is an unstoppable force. Unity, based on the equality of all, our love of Jesus Christ and our commitment to the gospel commission, is our greatest need today. As we appreciate that our salvation is solely based on faith in the sacrifice made on our behalf and not on any achievements we can claim, we will find that unity will be the natural result.
Here are a few Hit the Mark questions for this week's lesson discussion:
What does being sinless mean to you?
Is it possible for anyone to live a sinless life? Explain your answer.
What does it look like to lead a life that is totally dedicated to pleasing God?
What does unity mean to you?
For the sake of unity should we abandon closely held beliefs? Why yes or no?
Isn't it true that by practicing righteous acts a person becomes righteous? Explain your answer.
Is the following statement True, Mostly True, Somewhat True or Not True: The best way to know if we are pleasing God is to compare our lives to those who don't serve God.  Explain your answer.
We close this week with another example of Paul imploring unity in his letter to the Philippians. He knew how vital it was. Let's pray we do too.
"Therefore if there is any consolation in Christ, if any comfort of love, if any fellowship of the Spirit, if any affection and mercy, fulfill my joy by being like-minded, having the same love, being of one accord, of one mind. Let nothing be done through selfish ambition or conceit, but in lowliness of mind let each esteem others better than himself. Let each of you look out not only for his own interests, but also for the interests of others." Philippians 2:1-4
Until next week, let's all continue to Hit the Mark in Sabbath School!
Amen!

(

0

)

Source: Daily Sabbath School Lessons