Our memory verse appears to be the most well-known Bible verse in the world, and there is a hymn for this: 
Hymn 78, "For God So Loved Us". In return to our God, we may sing: 
Hymn 572, "Give of Your Best to the Master".
We may ask the question for our offerings in:
Hymn 571, "What Does the Lord Require?"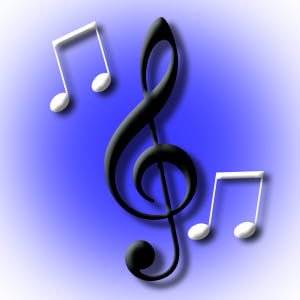 "This World Is Not My Home, I'm just a passing through, my treasures are laid up somewhere beyond the blue" has been sung by many artists over the years, including Jim Reeves, and is very fitting for this week's study. I do hope you have this music in your library somewhere. Another song so full of the points made in this week's lesson is known as "Freely, Freely, You have Received", written by Carol Owens in 1972.
The Lord bestows and showers us with gifts: 
Hymn 643, "Father, Who on Us Do Shower". We may offer back our gifts, 
Hymn 638, "The Wise May Bring Their Learning".
We are reminded on Monday of the wonderful grace given us, that we in turn, may pass on to others: 
Hymn 109, "Marvellous Grace".
Tuesday raises the word gratitude. A wonderful hymn for this is: 
Hymn 34, "Wake the Song".
"God's love directed toward us inspires us to love in return" says Wednesday's lesson: 
Hymn 79, "O Love of God, How Strong and True!", 
Hymn 77, "O Love of God Most Full", 
Hymn 349, "God is Love", or 
Hymn 396, "Lord, God, Your Love Has Called Us Here".
Once again our lesson study closes in the week with: 
Hymn 572, "Give of Your Best to the Master", just as the week's study began.
God's blessings to you for a wonderful week ahead and Sabbath to close off this week.
Mark 8:36, "For what will it profit a man if he gains the whole world, and lose his own soul?"
Amen!

(

0

)

Source: Daily Sabbath School Lessons