1. The habits of a good steward. We all have habits, don't we? Are our habits a quick way of making decisions? If so, is that their primary benefit? Can we have only good habits? If habits reveal our purpose in life, as our lesson points out, then what are some examples of good habits that we as good stewards should have?
2. Habit: Seek God first. As a Christian, do you agree that our most important habit by far is to seek God first in everything we do or say? How can that be done? What about habits of devotion and trust in Jesus? How can we arrange them so that they are uppermost in our daily life? Do you think that Jesus, growing up as a child, had to work on the habit of putting God first in His life? What are some ways you and I can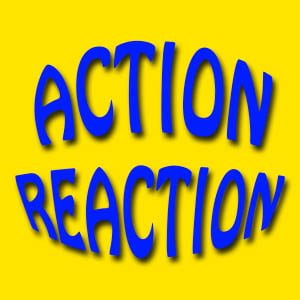 develop this habit in our lives?
3. Habit: Look for the return of Jesus. Read the story of the faithful and the evil servant, Luke 12:35-48, and share what you think the story has to do with the way good and bad stewards will relate to the Second Coming. Do you think it's good to be a "forward thinker" as described in the lesson? How might we over-use our imaginations in thinking about what the second coming will be like? How can we follow the advice of Paul in 2 Cor 4:18 not to focus on end-time events that are seen but those that are unseen? Why is this a key concept for God's people at this time?
4. Habit: Use time wisely. I attended a funeral service the other day for a relative who died at age 55 in apparently good health but suddenly coughed and stopped breathing. Do you know how much time is left in your life? How should you and I plan to use the remaining days and hours in our life as faithful stewards? "Our time belongs to God," your lesson states. What does that imply about the importance of guarding our time? In Ephesians 5:15,16 Paul warns us to be especially careful at spending our time "because the days are evil." How can we do that? 
5. Habit: Keep a healthy mind, body, and soul. Why doesn't God let us do as we wish until the end of life instead of urging us to be as healthy as we possibly can be? Consider each of the following aspects of habits God wants us to have: a strong mind filled with true and noble thoughts; good health habits; and soul-invigorating habits. Would you like to make changes in your reservoir of habits to help improve your overall spiritual health? How can you do that?
6. Habit: Self-discipline. Think of a time when you watched (or heard) someone displaying extraordinary characteristics of self-discipline. How did that make you feel? Instead of self-discipline, what characteristic do people outside of God's fellowship tend to display? But isn't that characteristic a lot more fun? Are you able to praise God for the work he has done in your heart in building health discipline on your behalf?
Amen!

(

0

)

Source: Daily Sabbath School Lessons