Triumphing Through Tough Times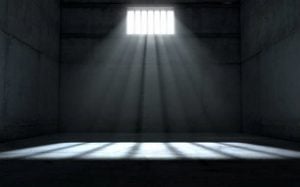 The odds were stacked against him. An entire religious system, with all the power it possessed, had arrayed itself against Paul. The aim was to silence the words of Paul by his death, thus silencing his message. The rationale? He was teaching contrary to traditions, which was considered a crime worthy of death.
For we have found this man a pestilent fellow, and a mover of sedition among all the Jews throughout the world, and a ringleader of the sect of the Nazarenes: Who also hath gone about to profane the temple: whom we took, and would have judged according to our law. Acts 24:5-6
Imagine for a moment what that must have felt like to Paul. No doubt some of the very ones clamoring for his death were once considered as friends and members of the same family of Abraham. Voices that once sang his praises now were shouting for his death.
As Paul himself had admitted, he had once shown the same blind wrath against those who dared to believe differently.
I verily thought with myself, that I ought to do many things contrary to the name of Jesus of Nazareth. Which thing I also did in Jerusalem: and many of the saints did I shut up in prison, having received authority from the chief priests; and when they were put to death, I gave my voice against them. And I punished them oft in every synagogue, and compelled them to blaspheme; and being exceedingly mad against them, I persecuted them even unto strange cities. Acts 26:9-11
To make matters worse, besides the call for death by his countrymen, Paul was being held a prisoner by the Roman authorities. His former ability to go about the lands sharing the saving gospel of Jesus Christ had now been restricted. A future free from chains was an uncertainty.
Paul was a good man trying to do good things who was being treated as a bad man who had done bad things. Sound familiar?
The scenario of Paul has been played out many times in the Bible with striking similarities. Remember Joseph in the dungeon? An innocent man who had endured a great betrayal by his blood brothers, had his pain compounded by being falsely accused of a heinous crime.
Remember Daniel who was dropped into a pit of hungry lions all because he continued to pray to the God he served? Or the three Hebrew boys shoved into a furnace so hot that it killed the attendants?
Or the ultimate example of Him who had come to redeem man, nailed to a cross while being cursed and reviled by those He had come to save. The spotless Lamb of God slain for the salvation of man.
What runs common through them all is that, although they were righteous, they were not immune from the cruelty of man. Their righteousness was no shield from the evil plottings of wicked men and principalities, powers, the rulers of the darkness of this world and spiritual wickedness in high places. Yet they all triumphed through terrible times.
Many are the lessons we can take from their experiences to help us through ours.
And herein do I exercise myself, to have always a conscience void to offence toward God, and toward men. Acts 24:16
Righteous living and a clear conscience dispel the notion that you are responsible for your troubles. It makes trusting in God for your future the means of retaining peace
And Joseph came in unto them in the morning, and looked upon them, and, behold, they were sad. And he asked Pharaoh's officers that were with him in the ward of his lord's house, saying, Wherefore look ye so sadly to day? Genesis 40:6-7
While you are going through your storm, continue to help others to get through theirs. Like Joseph, your simple expression of care and concern can lead to the unlocking of your prison.
If it be so, our God whom we serve is able to deliver us from the burning fiery furnace, and he will deliver us out of thine hand, O king. But if not, be it known unto thee, O king, that we will not serve thy gods, nor worship the golden image which thou hast set up. Daniel 3:17-18
Resolve in your heart that even if there is no miracle to deliver you from what lies before you, you will keep your trust in God. May your principles be your priority.
And finally, we pause at the foot of that cross as darkness has enshrouded the dying form of Christ. As He pays the final price for the sins of man, His sense of separation from His Father was overwhelming. He cries out in his grief, Eloi, Eloi, lama sabachthani? which is, being interpreted, My God, my God, why hast thou forsaken me? Mark 15:34
What helped get Him through when He experienced a loneliness and grief we can never fathom? My favorite author explains:
"In those dreadful hours He had relied upon the evidence of His Father's acceptance heretofore given Him. He was acquainted with the character of His Father; He understood His justice, His mercy, and His great love. By faith He rested in Him whom it had ever been His joy to obey. And as in submission He committed Himself to God, the sense of the loss of His Father's favor was withdrawn. By faith, Christ was victor." Ellen White, The Desire of Ages, 755, 756
My friend, let us treasure every evidence of God's love and watch care over us. When the days of darkness creep over us, let us pray, work and remember we serve a God that gave Everything for us and that nothing can separate us from His love.
Here are a few Hit the Mark questions for this week's lesson discussion:
What does "trusting in God" mean to you?
Is it true that trusting in God means I am never afraid or worried? Explain your answer.
An evidence of God's love and favor is that I am shielded from bad things that happen to people that don't serve God. Why yes or no?
The best way to get through difficult times is to let as many people as possible know what you are dealing with? Explain your answer.
What did Paul mean when he said he had a conscience void of offense?
Is it realistic for a Christian to be joyful when going through difficult times? Explain your answer.
Is the following statement True, Mostly True, Somewhat True or Not True: By trusting God during good days it will be easier to trust Him during bad days. Explain your answer.
We close this week's lesson on Confinement in Caesarea with some beautiful words written by Paul.
For I am persuaded, that neither death, nor life, nor angels, nor principalities, nor powers, nor things present, nor things to come, Nor height, nor depth, nor any other creature, shall be able to separate us from the love of God, which is in Christ Jesus our Lord. Roman 8:38-39
Until next week, let's all continue to Hit the Mark in Sabbath School!
Amen!

(

0

)

Source: Daily Sabbath School Lessons